Horizontal mixer is a machine that uses mechanical force and gravity to uniformly mix two or more powder materials.
The dry powder mixer can mix a variety of materials into a uniform mixture; it can also increase the contact surface area of ​​the materials to promote chemical reactions; it can also accelerate physical changes. For example, the granular solute is added to the solvent, and the dissolution and mixing can be accelerated by the action of the mixing machine.
The horizontal mixer is composed of a U-shaped container, a spiral ribbon mixing blade and a transmission part. U-shaped long cylinder structure, the mixed material (powder, semi-fluid) moves in the cylinder with small resistance. The positive and negative rotating spiral strips are installed on the same horizontal axis to form a low-power hybrid environment.
The spiral ribbon blades are generally made of double or triple layers. The outer spiral gathers materials from both sides to the center, and the inner spiral conveys the materials from the center to both sides, which can make the material flow more eddy currents and accelerate Improve the mixing speed and improve the mixing uniformity.
The belt pulley is used to drive the cycloid reducer. Compared with the large torque of the gear reducer, the elastic connection of the belt drive protects the transmission parts when overloaded.
Feature
1. The stainless steel powder mixer machine is a horizontal cylinder, the inner and outer two-layer spiral belt has a unique structure, stable operation, reliable quality, low noise, long service life, convenient installation and maintenance, and has a variety of agitator structures, which is widely used. Multifunctional mixing equipment.
2. The mixing speed is fast and the mixing uniformity is high, especially for viscosity. A scraper can be installed on the spiral belt, which is more suitable for thick and pasty mixing.
3. Under the mixing requirements of different materials (special materials must be cleaned after each mixing), a jacket type with different spiral belt structure, heating and drying is adopted.
Horizontal mixer is used in food, milk powder, rice powder, coffee powder, pesticides, veterinary drugs, chemicals, biology, aquaculture, ceramics, refractory materials, plastics, compound fertilizers, etc. It is also suitable for the mixing of viscous materials.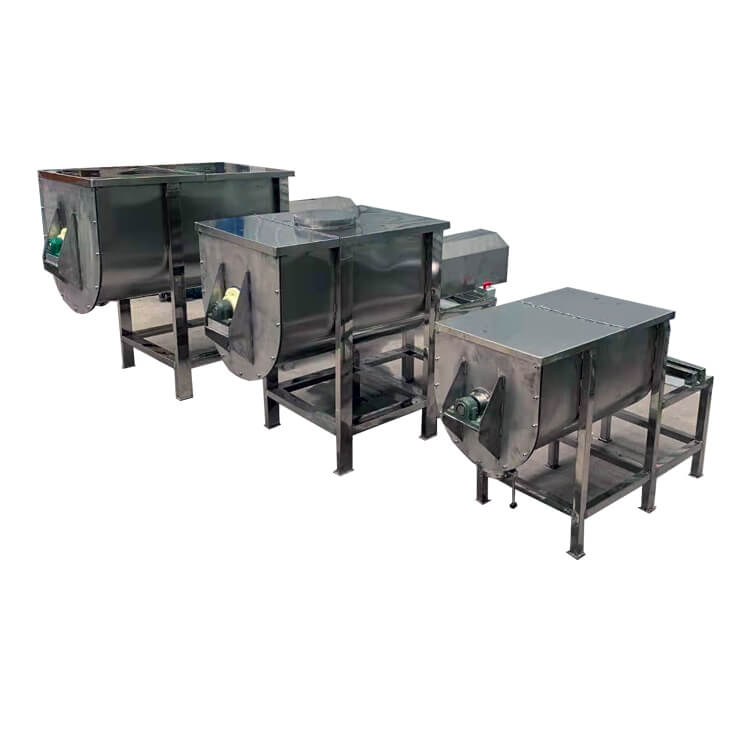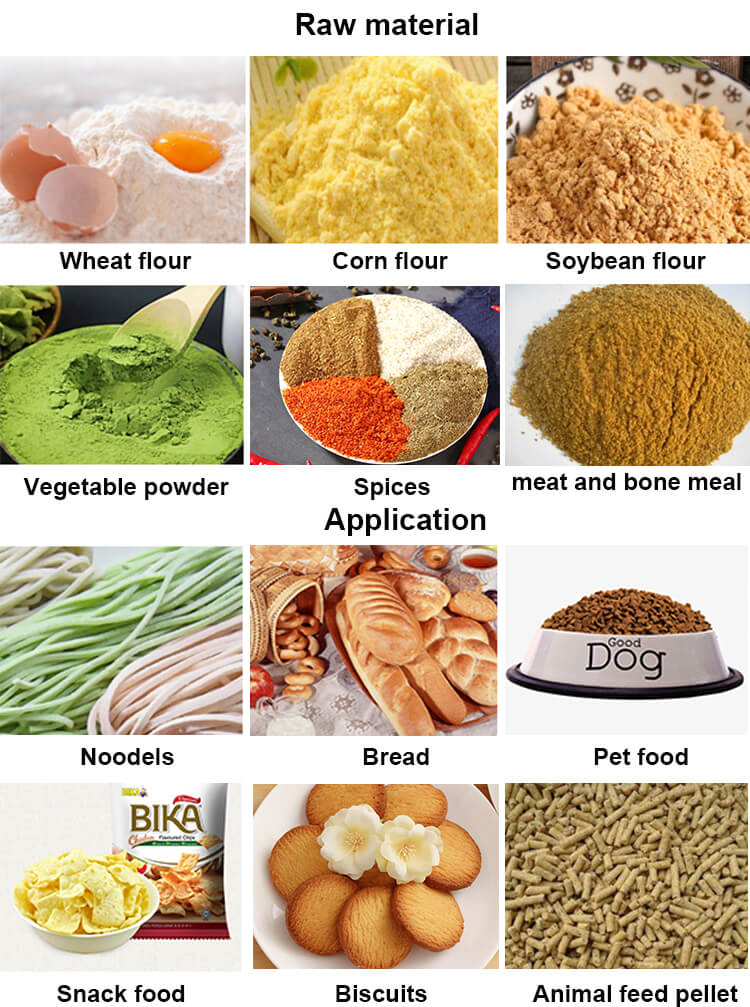 86% Visitors ENQUIRED NOW and Got the Following Gifts Freely
1. 2021 Full Catalogue
2. 2021 Full Price List
3. Technical Brochure
4. Operation Manual
5. A Surprising Discount
6. Some Free Accessories
Model

Power

(

kw

)

Cylinder Size

(

mm

)

Reducer

Dimensions

(

mm

)
100
1.5
500*750

No

. 2

reducer

,

Mute

1350*580*1100
200
1.5
550*1000

No

. 2

reducer

,

Mute

1600*630*1250
300
3
680*1200

No

. 3

reducer

2150*760*1300
500
5.5
850*1500

No

. 5

reducer

2600*930*1500
1000
7.5
1050*1500

No

. 7

reducer

2900*1150*1800

86% Visitors ENQUIRED NOW and Got the Following Gifts Freely
1. 2021 Full Catalogue
2. 2021 Full Price List
3. Technical Brochure
4. Operation Manual
5. A Surprising Discount
6. Some Free Accessories